Our May 2020 monthly meeting will be on Zoom. Jamie Parker, our local member will be updating us on the process being used to find a new tenant for Kirkbride since the University of Sydney College of Arts moved out last week. Pleas join us:
Monday, 11 May,  6.30pm – 7.30pm
Link: https://us02web.zoom.us/j/82096545206
Meeting ID: 820 9654 5206
Password (if required): 256151
Our tours have been suspended until further notice as we attempt to ride out the Covid-19 pandemic as safely as possible.  We trust, of course, that users, particularly on the Bay Run, will exercise social distancing so that the enjoyment of Callan Park can continue to be safe and healthful for all of us.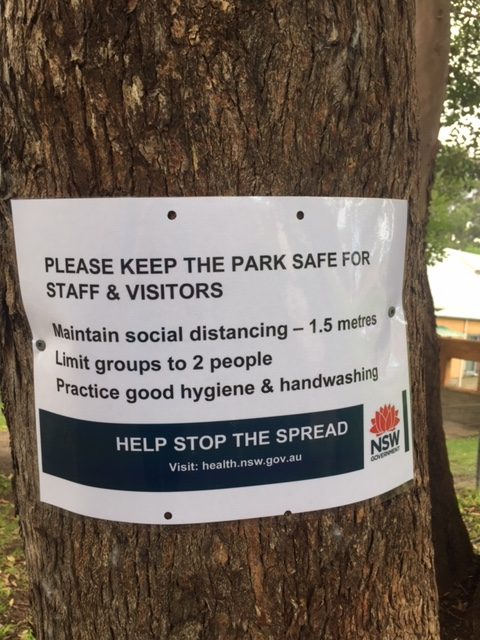 As one local resident stated:
There are dozens and dozens more people than usual exercising, all keeping at a safe distance from each other. The place is literally a life saver. This crisis gives a new, somewhat grim, meaning to the phrase, Callan Park is the lungs of the Inner West. If ever there was an argument for the public health benefits of Callan Park this is it.